BUSINESS AS USUAL, DEWTEC IS OPEN
Dewtec is open under COVID-19 level 3 with some restrictions ans distancing rules
Given you may not be in a position to come to us, please remember we can come to you.
In these challenging times DEWTEC / ENZED is THERE. Call us on 0800 DEWTEC (339832) we are here to help.
ParkerStore
Our ParkerStore has a wide range of products and services on offer, including:
Products 
Services
Hydraulic circuit design
Power pack design, build & maintenance
Cylinder manufacture, assembly and rebuild
Hydraulic and Pneumatic component and system testing
Oil condition monitoring
Preventative maintenance programmes
Parker Store Products
Hydraulics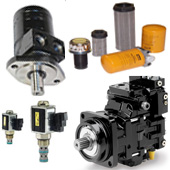 Pneumatics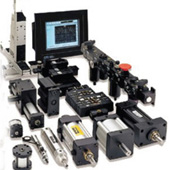 Valves
In Line Valves. Manual / Mechanical. Subbase & Manifold. Valve Accessories.
Actuators
Tie Rod Cylinders. Round Cylinders. Rodless & Guided Cylinders. Rotary Actuators. Air Motors. Actuator Accessories. Electronic Sensors.
Air Preparation
Filters. Regulators. Lubricators. Coalescing and Adsorber Filters. Soft Start / Dump Valves. High Precision Regulators. Air Dyers
Vacuum Products
Vacuum Cups. Generators. Generator Accessories. Sensors
Fittings
Push to Connect
Filtration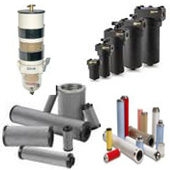 Hydraulic & Lubrication Oil Filtration
Hydraulic Filters. Lubrication Oil Filters. Portable Hydraulic Filtration. Hydraulic Oil Condition Monitoring. Hydraulic Filter Accessories
Engine Fuel, Oil & Air Filtration
Fuel Filtration (Racor). Oil Filtration. Air Filtration. Marine Filtration
Liquid Filtration (Dominick Hunter)
Cross Flow Membrane Filters. Liquid Filter Bags and Strainers. Liquid Filter Vessels. Bioprocessing Systems
Compressed Air Filtration
Compressed Air Filters. Compressed Air and Gas Water Separators. Oil/Water Separators. Compressed Breathing Air Purification
Gas Generators
Nitrogen Gas Generators. Hydrogen Gas Generators.
Industrial hose & fittings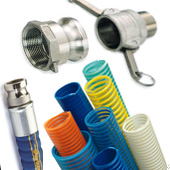 Hose
Rubber Hose. PVC Hose. Teflon - Stainless steel Teflon. Silicon Hose. Ducting. Specialty Hoses, Layflat Hose. Hose testing & Certification
Fittings
CamLocks. Hose Tails and Joiners. Ludecke safety hose fittings. Brass fittings
Clamps
Hose Clips. Mikalor Clamps. Oetiker Clips. Bandit Strap & Clips.
Valves
Ball Valves. Gate Valves. Butterfly Valves
Instrumentation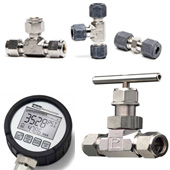 Fittings
Two Ferrule Compression Tube Fitting (A-LOK). Single Ferrule Compression Tube Fitting (CPI). High Pressure Tube Fittings (20,000psi)
Valves
Ball Valves. Needle Valves. Check Valves. Pressure Relief Valves. Multiple Valve Manifolds. 
Gauges
Pressure Gauges. Vacuum Gauges
Climate & Industrial Controls
Valves
(Skinner Valve, Gold Ring, Sinclair Collins, Lucifer and Jackes Evans).
Solenoid Valves. 2 way. 3 way. 4 way. Coils. 316L SS Coil and Enclosure. Miniature Valves.
AC and Refrigeration
System Protection. Thermostatic Expansion Valves. Chemicals, Lubricants & Accessories.  
AC Hose & Fittings
AC Hose. AC Fittings. Tubing