BUSINESS AS USUAL, DEWTEC IS OPEN
Dewtec is open under COVID-19 level 3 with some restrictions ans distancing rules
Given you may not be in a position to come to us, please remember we can come to you.
In these challenging times DEWTEC / ENZED is THERE. Call us on 0800 DEWTEC (339832) we are here to help.
Elevating work platforms (cherry pickers)
With over 25 years' experience in servicing and maintaining cherry picker access equipment, Dewtec is the leading supplier of the following services in the lower North Island:
6 monthly certification checks
Major examinations (10 yr & 5 yr)
Snorkel service and spare parts
Service and maintenance
Preventive maintained programmes
On-site breakdown service
Accident repairs
Spare part supplies for most makes of machines
All of our CBIT qualified technicians are trained in most makes of machines. Dewtec is the lower North Island service and spares dealer for the complete Snorkel range of equipment. 
Elevating Work Platforms (EWP) Info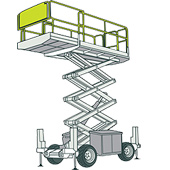 6 Monthly Certification Checks
To meet the requirements of the Department of Labour Code of Practice, all Elevating Work platforms must undergo regular inspections every 6 months; Dewtec are CBIP (Certification Board of Inspection Personal) registered to carry out these checks on all makes and models of EWP machines.
The Six-Monthly Test checks that the equipment is in sound condition and that it is fully compliant with the requirements of the Approved Code of Practice.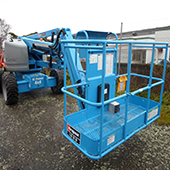 Major Examinations (5 & 10 Year)
To comply with Work Safe rules and the Approved Code of Practice for Power-Operated Elevating Work Platforms, a EWP requires a major examination
After 10 years service and, thereafter every five years
If 'imported used', prior to entering service in New Zealand
Dewtec is CBIP (Certification Board of Inspection Personal) registered to carry out major examinations to the in accordance with the requirements of AS 2550.10 and has carried out over 50 of these examinations on a range of makes and models of machines to NZ Standards.
We can offer a full service from a major examination to complete machine rebuilds.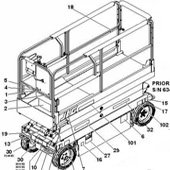 Service, Maintenance & Spare parts
Dewtec are committed to keeping your elevated work platform in good condition and safe for use with manufacture trained service technicians. From regular maintenance and servicing to complete rebuilds, Dewtec offer a complete EWP service for a wide range of equipment including;

• Trailer Towers (Cherry pickers)
• Self Propelled Scissor &Boom Lifts
• Truck Mounted Booms
• Telehandlers
• Material Lifts
• Truck Mounted Cranes

Dewtec are the lower North Island service and spare parts distributor for Snorkel and carry a vast range of parts for their models as well as many other makes such as Aichi, Genie, JLG, Skyjack etc.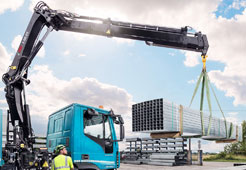 DEWTEC is the lower North Island service dealer for the HIAB range of truck cranes, this range includes JONSERED and LOGLIFT brands.
Truck mounted knuckle cranes.
DEWTEC has an experienced team on hand to carry out all makes of truck mounted crane repairs including Hiab, Palfinger, PM, Cormach, Fassi, Tadano etc.
We can rebuild and reseal all cylinders, fix broken pipes, replace leaking hoses, renew slew seals and bushes etc. If you are experiencing problems or behavior faults with your crane, call us today, fixing faults early will almost always save you money in the long term, and make sure your equipment is safe for your staff to use
Crane Inspection and Certification.
All truck-mounted cranes require an annual safety inspection. DEWTEC offers a certification-grade inspection and repair service carried out by trained and experienced personnel.
Tail Lifters
Another of the Hiab brands we can look after is the range of ZEPRO brand of tail lifters.
We can offer assistance with breakdowns, servicing programs and repair. DEWTEC can supply spare parts and accessories for most brands of for tail lifters, inculding Zepro, Palfinger, AHT, Dhollandia, Anteo, Soams.